Linking quantum computers over the 'quantum internet' will allow them to talk to one another for the first time, enabling them to achieve more, faster.
QphoX conceived the Quantum Modem at Delft University of Technology and will now develop it into a commercial product that will serve as the gateway to the quantum internet.
Round led by Quantonation, Speedinvest and High-Tech Gründerfonds, with participation from TU Delft
"The founding team at QphoX has shown a unique ability to leverage quantum optics, fibre optics communications, nanoscale device manufacturing and superconducting microwave circuits to transfer the coherence that's at the heart of quantum devices at a distance while preserving it. We're very happy to make our first investment in the blooming Dutch quantum ecosystem, and contribute once again to the emergence of the European Quantum industry" said Christophe Jurczak, partner at Quantonation.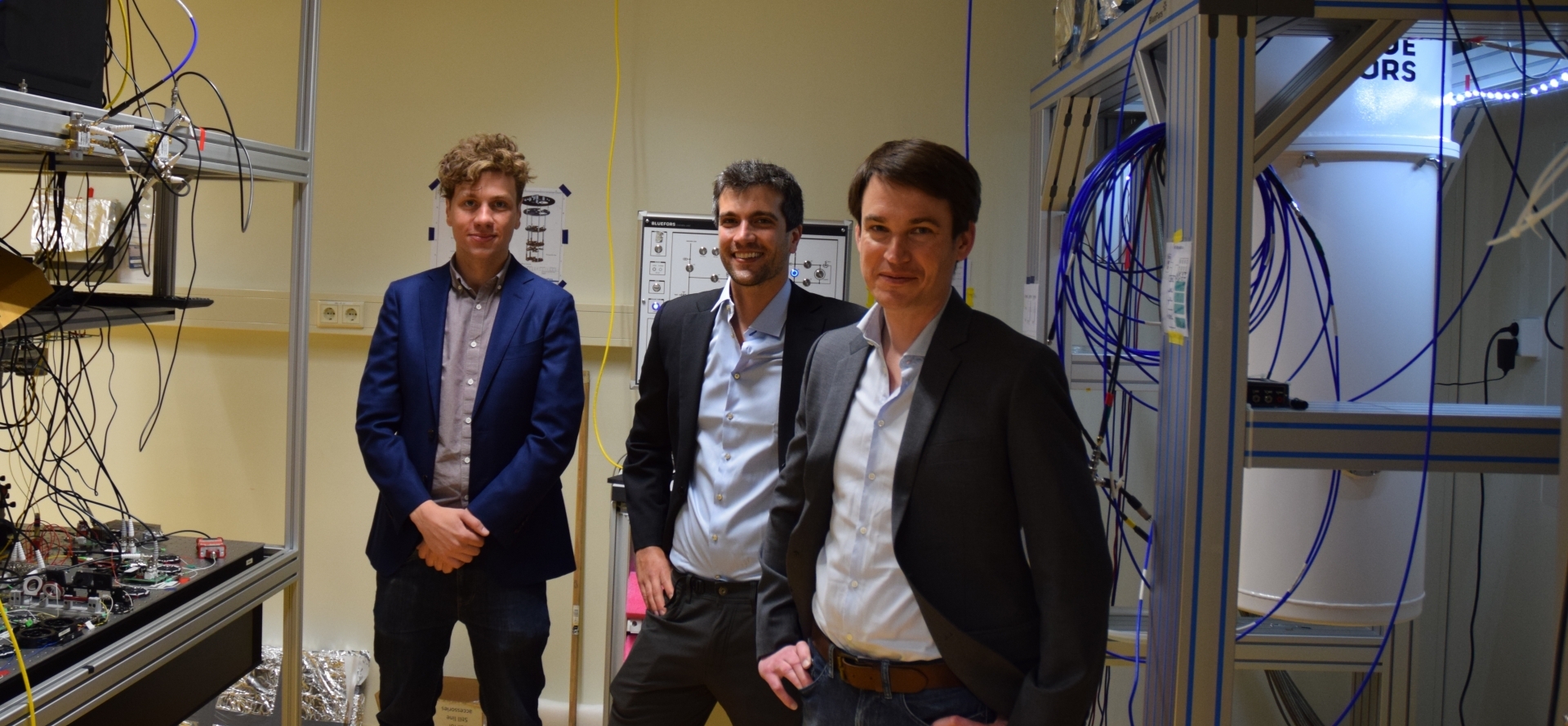 QphoX founders Simon Gröblacher, Rob Stockill, Frederick Hijazi (from right to left)