The French Alternative Energies and Atomic Energy Commission (CEA) is a key player in France in research, development and innovation in four main areas:
defence and security,
low carbon energies (nuclear and renewable energies),
technological research for industry,
fundamental research in the physical sciences and life sciences.
Leti, based in Grenoble, is one of its technology research institutes, pioneer in micro and nanotechnologies, with a track record in the creation of Tech startups.
In the context of its week-long "Innovation Days" international conference, a worksop dedicated to Quantum Computing gathered Science and Industry experts from the French community. Along with many experts, our own Christophe Jurczak concluded the conference alongside Olivier Ezratty proposing ideas towards the creation of a much needed French Quantum Ecosystem. Quantonation is a driving force behind Le Lab Quantique, for now a Meetup, but more something more ambitious. Stay tuned 😉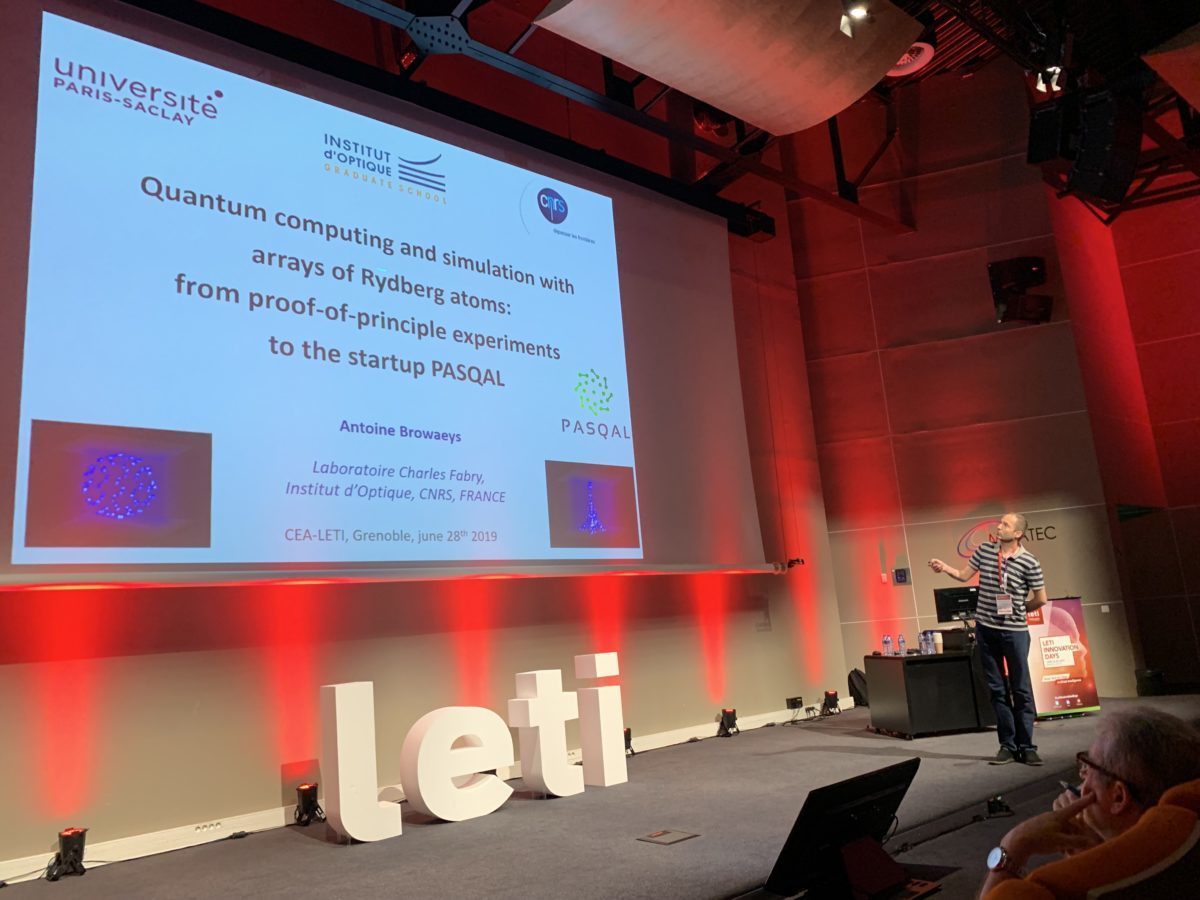 Dr. Antoine Browaeys, co-founder at Pasqal, a Quantonation portfolio startup building a neutral atoms based Quantum Computer.