Qubit Pharmaceuticals raises 16 Meur seed round for quantum-based drug discovery 
Paris and Boston based Qubit Pharmaceuticals, a deeptech company specializing in molecular simulation and modeling using quantum physics, announces that it has raised €16.1 million from XAnge, Omnes, Quantonation and Mr. Octave Klaba, founder of OVH. This seed round with investors specialized in Life Sciences and Deep Tech brings the total amount raised since the company's creation in 2020 to more than €23 million.
The company was funded in mid-2020 with initial pre-seed funding by Quantonation Ventures through its fund Quantonation 1.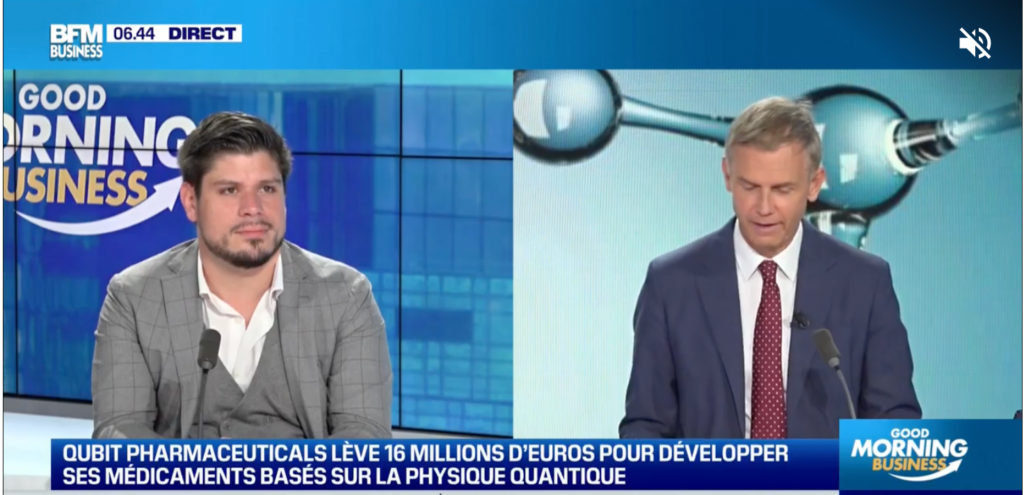 The transaction aims at strengthening Qubit Pharmaceutical's proprietary Atlas software platform, capable of leveraging the computing power of supercomputers and quantum computers to accelerate the development of more effective and safer drug candidates. In parallel, the company has the objective to build a portfolio of 10 drug candidates in the fields of oncology and inflammatory diseases.
The funding announced today should enable the Company to become a world leader in supercomputer-aided drug design. Qubit Pharmaceuticals has already established long-term partnerships with players developing high-performance computing infrastructures such as Nvidia, GENCI and AWS, and quantum computing, including France's Pasqal (another Quantonation portfolio company) and the University of Sherbrooke (Canada). As a result, Qubit Pharmaceuticals will be able to continuously improve the accuracy of its digital twins and expand the scope of applications to increasingly complex targets.
We are very pleased to be joined in this funding round by leading investors such as Xange and Omnes, to empower the talented teams at Qubit Pharmaceuticals to become the world leader in computational molecular design. Their novel model of hybridizing the most powerful computational technologies is the key to achieving the quantum advantage among the first and realizing the full potential of the quantum processors under development by the company's partners.

Christophe Jurczak and Charles Beigbeder, Quantonation's founding partners